Our Lady of the Cape offers a wide range of activities and events for teens. These tend to have one or more of the following characteristics: social justice themed, formation of our youth for the future of our Church, community building. We welcome all youths regardless of whether they are members of our parish. So come and bring your friends!
For information on any of our activities or events please contact Priscilla Silva, Director of Religious Ed, Ourladycape@comcast.net, 508-385-2115.
Great opportunity to make a difference with our elderly!
There is a great need for companions and visitors for our cognitively and physically impaired neighbors living in nursing homes. Teens meet at Wingate the first and third Sunday of the month 1:30-3PM. The nurses will choose residents that have no family or friends visiting them, many of whom have been there for several or more years. Kids are assigned to a resident. On an individual basis we will come up with the best possible way to spend time together, and bring a little joy. Kids quickly learn how they can make a positive impact on someone else's life. Children learn from a hands on approach what it's like to truly make a difference!
If interested please contact Amy Cuneo, amycuneo@hotmail.com
Mission Trip 2019/2020
We are planning our next mission trip for high schoolers.
If interested in coming on a mission trip please contact Priscilla Silva
Ourladycape@comcast.net or call 508-385-2115
Families Feed the Homeless
Families gather to make Lunches for the homeless on the 3rd Friday of the Month families at 5:30PM.
Friday, September 20
Friday, October 18
Friday, November 15
Friday, December 20
Friday, January 17
Friday, February 14
(Feb is 2nd Friday of the month)
Friday March 20
Friday, April 17
All are welcome!
Where: Our Lady of the Cape Parish Center
Bring a friend! All are Welcome!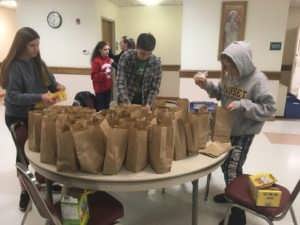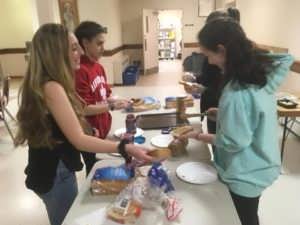 Participants should bring:
1+ Loaf of bread
AND 1+ of the following:
1) Lunch meat and cheese
2) Peanut Butter & Jelly
3) 3 packages of cookies
4) Large bag of fruit
Catholic Youth Day 2019
On Wednesday, August 7th high school teens from throughout the diocese gathers at Corpus Christi Church in Sandwich for a day of fun, service and worship.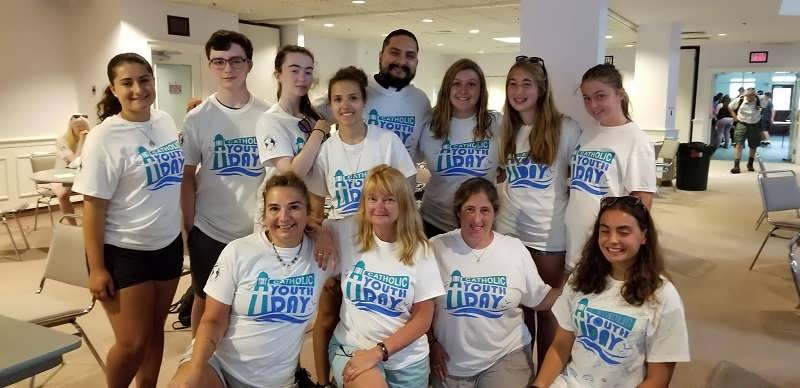 Thank you to everyone who helped at Ragnar this year!
It is one of our biggest fundraisers for our Mission Trips and Kids Helping Kids!
Kid's Helping Kids & Service Projects
Kids get together to learn about poverty in our area and how they can make a difference. Kids decide on service projects they will do at the meeting.
Stay tuned for Fall meeting dates and events!