Our Lady of the Cape offers a wide range of activities and events for teens.  These tend to have one or more of the following characteristics: social justice themed, formation of our youth for the future of our Church, community building.  We welcome all youths regardless of whether they are members of our parish.  So come and bring your friends!  
For information on any of our activities or events please contact either Vicki Hatch, vickihatch.youthactivities@gmail.com, or Priscilla Silva, Director of Religious Ed, Ourladycape@comcast.net.
Mission Trip to Haiti
Thursday, March 28 to Tuesday, April 2
Fr. William will be taking a small group of teens on a mission trip to our sister parish, St. Clare's in Desalines, Haiti.  Teens will interact with the young students in the school as well as local teens.  They will do projects helping improve the school.  There will also be time set aside for a guided tour of the area.
Interested teens should contact Priscilla Silva, ourladycape@comcast.net, 508-385-2115.
Cost will be determined based on fundraising efforts.
Great opportunity to make a difference with our elderly!
There is a great need for companions and visitors for our cognitively and physically impaired neighbors living in nursing homes.  Teens meet at Wingate the first and third Sunday of the month 3-5PM.  The nurses will choose residents that have no family or friends visiting them, many of whom have been there for several or more years.  Kids are assigned to a resident.  On an individual basis we will come up with the best possible way to spend time together, and bring a little joy.  Kids quickly learn how they can make a positive impact on someone else's life.  Children learn from a hands on approach what it's like to truly make a difference!
If interested please contact Amy Cuneo, amycuneo@hotmail.com
Kid's Helping Kids & Service Projects
Friday, January 11th, 6:30-8PM
Kids get together to learn about poverty in our area and how they can make a difference.  Kids decide on service projects they will do at the meeting.
Leadership Retreat to Vermont was awsome!
Teens Feeding the Homeless 
Friday, November 23rd, 5:30PM
Friday, December 21st, 5:30PM – also our annual Christmas party, bring an ornament for the swap!
 Bring a friend!

Each Teen brings:
& 1+ of the following:
Cold Cuts & Cheese

Large Bag of Fruit

3 Packages of Cookies or the equivalent

Peanut Butter & Jelly
RAGNAR 2018
Thank you to all who helped at this year's Ragnar.  This is a big fundraiser for our Mission Trips.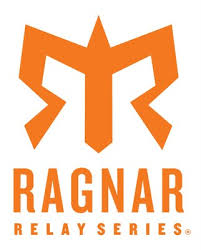 Ragnar Proceeds support our mission trips!
Please contact Priscilla, ourladycape@comast.net or Vicki Hatch, vickihatch.youthactivities@gmail.com